Article by Kate Philbin at the Totnes Times.
As the planning application was submitted for the transformation of a historic town centre pub, the woman behind the plans has been speaking out about her extraordinary life.
Geetie Singh-Watson, 48, known to many as the wife of Riverford entrepreneur Guy Watson, is the driving force behind the redevelopment of The Bull Inn in Totnes which aims to become an organic gastropub with letting rooms upstairs. However, it is not an extension of the Riverford empire but a project in its own right and it is hers and hers alone, Geetie insists. She says that people assume The Bull will be run by Riverford or is being financed by Riverford but actually it is neither.
Raised on a commune in Herefordshire by a mother who was a builder, Geetie was no stranger to hands-on manual work from an early age. Her mother, Liz Singh, bought and restored a derelict cottage, installing everything from the sewage system to the windows. She was "a powerful role model" for Geetie as was her father, Gurmukh Singh, a Sikh entrepreneur who first came to the UK in the 1950s. He founded the first Indian restaurant in London that was owned by its staff. One of its backers was Salman Rushdie.
Later, her mother remarried and her stepfather, Geoff Petty, an educationalist whose work is used to this day by schools such as Totnes Progressive School, also proved a great role model. At the age of 28, Geetie opened her first "values-driven gastropub", The Duke of Cambridge in Islington. Inspired by her hardworking parents and the example set by women like Anita Roddick, Geetie was determined to create a thriving pub business that was both ethical and profitable, without compromising on staff welfare or the quality of ingredients.
She needed £350,000 to build the business. "I asked everyone I knew if they would be interested in investing. No one gave anything they couldn't afford to lose, it was a gamble but it was fun." The pub broke even in its first year. Geetie admits she was "too young and cocky" and she "should have listened" to advice from Anita Roddick, who told steadily to build a stable and effective business. Instead, swept along by the dotcom boom, Geetie bought two more pubs in London. "As the business expanded the passion got lost. Within five years I
sold off the two other pubs and just kept The Duke of Cambridge. Overall it was a positive experience but I felt bad for the investors." Despite these knockbacks, Geetie believes the experience gave her a far greater understanding of business. "You don't learn in business when you are being successful, you learn from your failures. If I were investing I would never invest with someone who hasn't failed at least once because they know nothing."
Geetie sold The Duke of Cambridge to Guy Watson four years ago. At the time she was a trustee of the Soil Association and a founder member of the London Food Board with Ken Livingston. She was also working with schools in deprived areas to teach children about healthy cooking. When she met Guy it wasn't exactly a match made in Heaven.
She said: "I had known of him in the organic world for many years but he came to talk to me in 2007 about setting up a pub in London. I thought, what are you doing here on my patch? I was very frosty." The pair met again some years later through the Soil Association and it was a very different meeting. "I realised our business values were completely aligned and that
he was extraordinary." They married in 2014. Geetie spent three years running The Riverford Field Kitchen but stopped to concentrate on developing The Bull.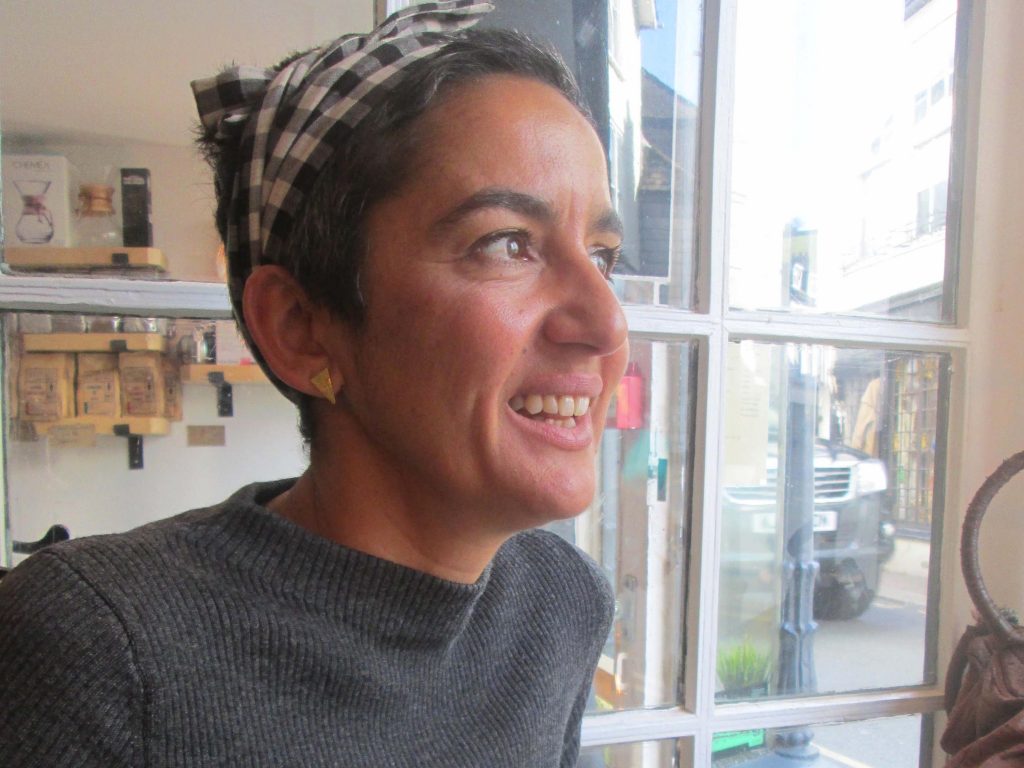 ---
She has always been fascinated by town centre pubs and looks out for any that are for sale in a town "in the way that other people look out for houses". She said: "I love The Bull. It looks beautiful and it has great views and a big, corner site in front of an open square. It is slightly off the beaten track which I love as it means tourists have to put some effort into discovering it."
The pub is currently in a run-down condition and requires extensive restoration. Geetie has plans to turn it into an organic, values-driven gastropub but without losing its traditional heritage. Its name won't change as she believes "pub names should be protected, they are part of our history". The restoration work, which will cost in excess of half a million, is being funded by the sale of Geetie's London flat. "I rather like the fact that property equity, which feels like an unfair distribution of wealth, is being used to bring a historic Totnes pub back to life."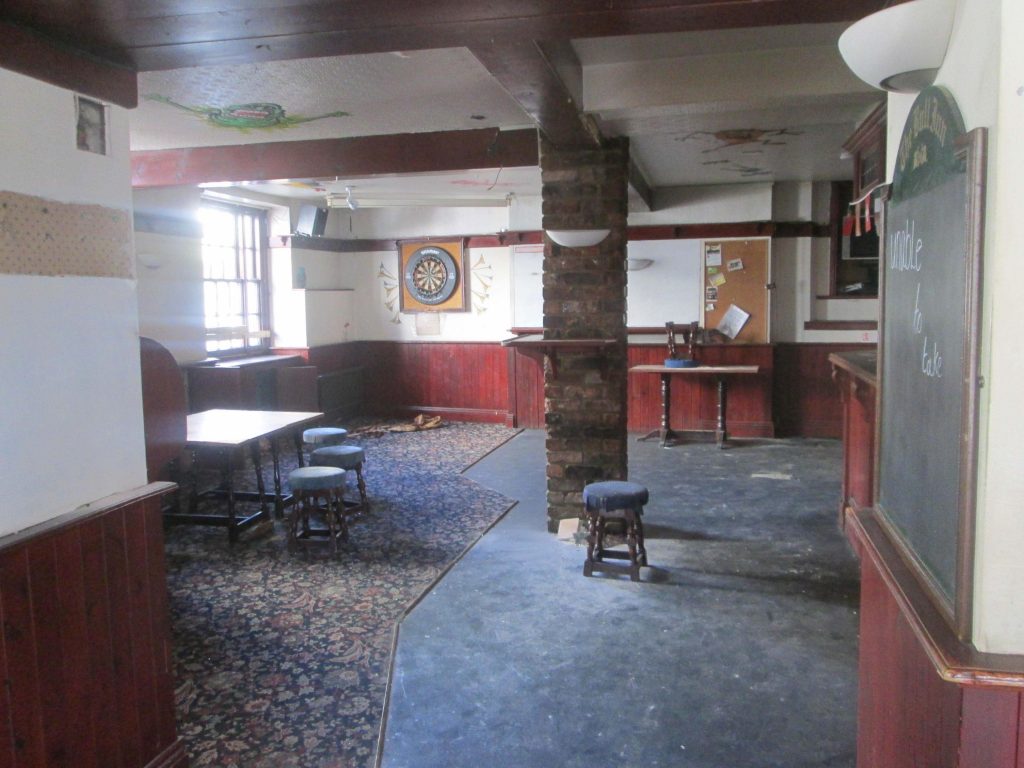 ---
If all goes to plan, the pub will open in Summer 2019. Around 30 jobs will be created and it will use local, organic suppliers. Geetie said: "I grew up in a staunchly feminist household – my mum could strip down a car engine! The fact that people assume Guy is funding my business has opened up a new conversation in our household about feminism. It is great. Guy is a real feminist, he took my name when we got married. It is an exciting time." The planning application for The Bull is available on the SHDC website, reference: 3376/18/LBC