Discover the postcard-pretty, bustling town of Totnes. With a thriving market and a lively independent shop and café scene unfolding in the shadow of the impressive Totnes Castle, there's lots to see and do throughout the year. Read on to discover our top 6 things to see and do as well as the best places to eat and shop in Totnes.
A word of warning: you'll need more than a day to enjoy it all!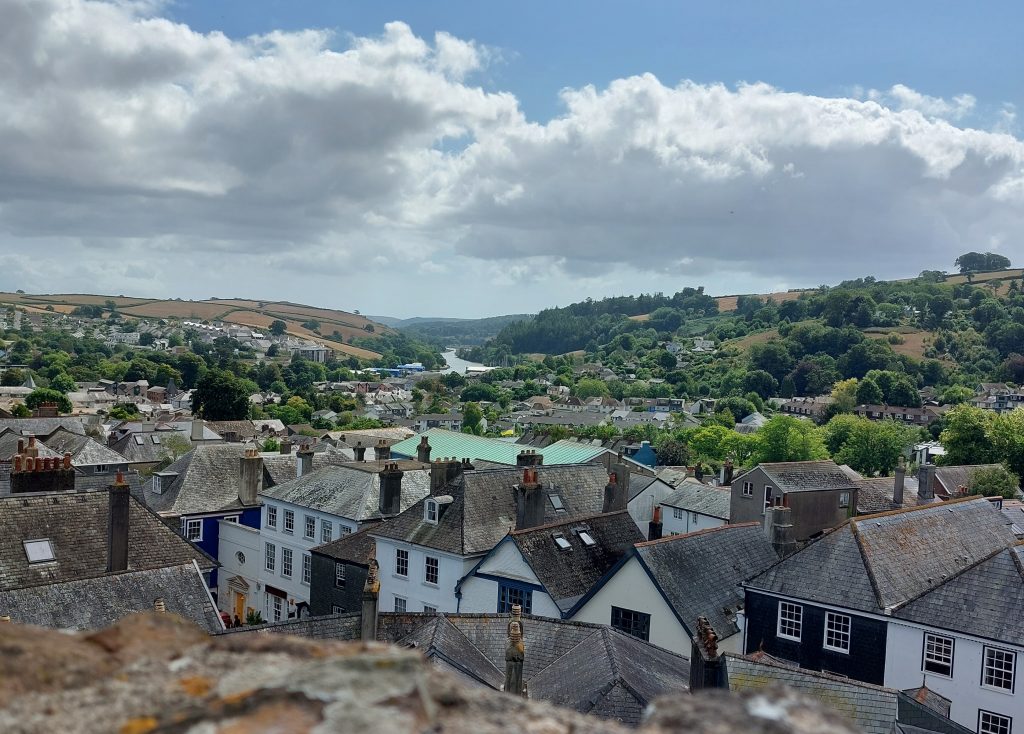 Top 6 Totnes see and do
Where to shop and Totnes Market
Named by The Telegraph in November 2022 as one of Britain's 15 Best High Streets, wander through Totnes to discover everything from chic but sustainable clothing to stylish ceramics from local makers.
Stroll along the mostly flat path from Totnes to Dartington Cider Press Centre (approx. 2 miles or 40-minutes walk). Here you'll find a vibrant and eclectic range of shops offering perfect gifts with a focus on arts and crafts. There's also a carefully curated selection of locally sourced food and drink for picnics by the river.
Don't miss: Totnes has a vibrant weekly market 9am until 4pm on Fridays and Saturdays all year round in the Market Square in the centre of town. From fresh local produce, street food and jewellery to vintage clothing and antiques, there are lots of treasures waiting to be found.
On the third Sunday of every month head to the Food and Craft Market in the Market Square. From April to October there's an indoor artisan market on the second Tuesday of the month in the Civic Hall. On Tuesdays from May to September, you'll find the Elizabethan Charity market taking place in Totnes Market Square. The popular Totnes Christmas Market and late night shopping evenings take place on the first three Tuesdays of December.
Where to eat in Totnes
Savour South Devon's finest food in Totnes. As you'd expect, the town's cafes and restaurants make full use of the bountiful harvest of fresh, local, seasonally available food.
Sunny day? Enjoy lunch beside the river at Waterside Bistro, with tasty titbits including mussels, classic burgers, and moreish pizza. For supper, try the award-winning, organic The Bull Inn – described by The Sunday Telegraph as "9/10. Charmingly eclectic and lovingly restored – exceptional food and drink."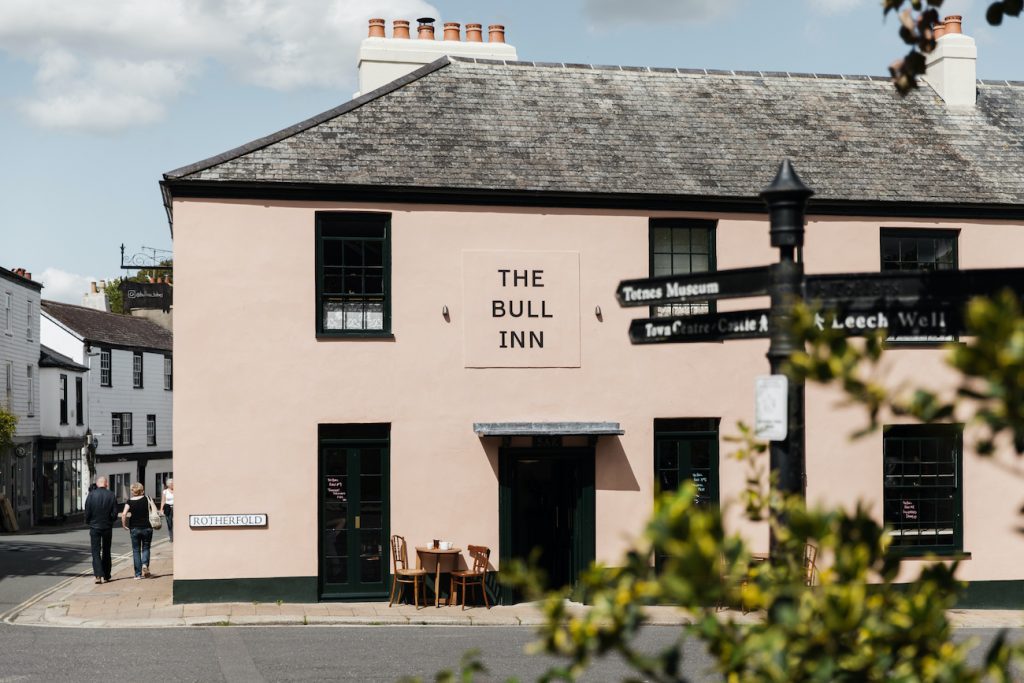 Don't miss: Experience TripAdvisor's top choice for the best ice cream in Devon – Delphini's Gelato. From pistachio to vegan double chocolate, there's a changing menu of creative flavours, handmade on the premises.
Messing about in boats
The River Dart is at the heart of Totnes and has helped to make it the very special place it is today. For a relaxing day on the water above the weir in Totnes, away from the tidal pulls, hire a kayak, canoe, or SUP from Dynamic Adventures on Dartington Estate. From the resident wildlife to the steam trains puffing along, there's lots to spot as you paddle along this part of the gently meandering river.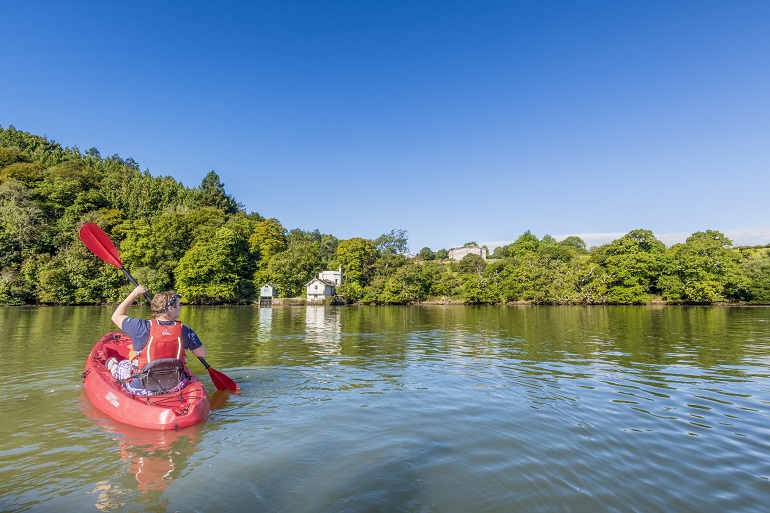 Exceptional engineers and explorers
Anyone with an interest in computers or technology should not miss the room at Totnes Museum dedicated to one of Totnes' brightest former residents – Charles Babbage. Babbage is considered by many as the "father of the computer". His Difference Engine and Analytical Engine rank as two of the startling intellectual achievements of the 19th century.
William Froude, the world's first naval architect, carried out his pioneering vessel resistance and stability testing in Totnes. After a spell working for Isambard Kingdom Brunel, Froude began to develop his theories about the movement of ships in water using his own models on the River Dart. The ruined church on Dartington Estate houses a cross bearing his name as his father was rector there.
Totnes is also well-known down-under as the birthplace of William Wills, who was the second-in-command of the ill-fated 1860-1 Burke and Wills expedition – the first expedition to cross Australia from south to north. Visit The Guildhall to discover more.
Making lasting memories
The beautiful South Devon countryside and historic town of Totnes have long provided inspiration for artists and makers. But Totnes is not just the best place to buy beautiful, handcrafted gifts in Devon. It's also the place to come to experience the joy of making and create something yourself under the watchful guidance of a local artist like Steve Robinson. This award-winning glass artist specialises in kiln-forming to create his unique tactile and colourful work. Join one of his regular workshops throughout the year, which are suitable for all abilities.
There's also a great choice of short courses, walks and retreats on offer. From foraging and family nature walks to learning to paint or ferment your own food, check out what's on at Sharpham Trust and Dartington Hall.
Getting here:
From Dartmouth
Boat: 90 mins cruise with the Dartmouth Steam Railway and River Boat Company (return by boat or enjoy the Round Robin option including travel on the steam train and bus.)
Drive: 30 mins. Parking information, including EV charger locations: www.visittotnes.co.uk/see-and-do/plan-your-visit/parking-in-totnes/
Bus: 45 mins (Stagecoach 92 from The Pontoon in Dartmouth)
From Plymouth / Exeter
Train: 30 mins (Totnes train station is just a few minutes walk from the high street)
Drive: 45 mins via A38 Devon Expressway
Plan your day in Totnes
Discover what's on, book experiences, and plan your day: www.visittotnes.co.uk. If you need longer to explore, check out our top pick of where to stay.