We celebrate Independent Bookshop Week (17-24 June 2023) with our guide to Totnes' FIVE brilliant independent bookshops. From the thrill of brand new, never-opened pages to that familiar scent of a pre-loved classic, come to browse the shelves. You'll find your next literary love with our pick of bookshops in Totnes Devon.
The East Gate Bookshop
Wander up Fore Street towards the iconic East Gate Arch to find the award-winning East Gate Bookshop. The husband-and-wife team behind this fully independent literary emporium have over thirty years' experience in the book trade between them. Catering to all readers, you can find everything from best sellers (including signed copies) to books by local authors. There's a strong focus on books regarding the natural world. From nature writing to identification guides and books concerning environmental issues.
Owner Nigel adds: "Recently we have expanded our children's range and expanded our fiction section by moving it upstairs into our lovely mezzanine. We aim to create an inviting space, where people feel welcome and comfortable spending quality time browsing our comprehensive range of books."
---
Dartington Trust Books
On the corner of the Market Square, you'll find Dartington Trust Books with its fabulous choice of books for all ages as well as other beautifully curated gifts.
You'll find a strong emphasis on the arts, ecology and social justice within the pages on the shelves. Manager Graeme Estry explains: "We aim to reflect and articulate the ethos of the Trust, which is a progressive and practical synthesis of arts, ecology, social justice and learning. In line with the history of Dartington, we champion committed, independent and experimental thought, with a focus ranging from the local to the international."
---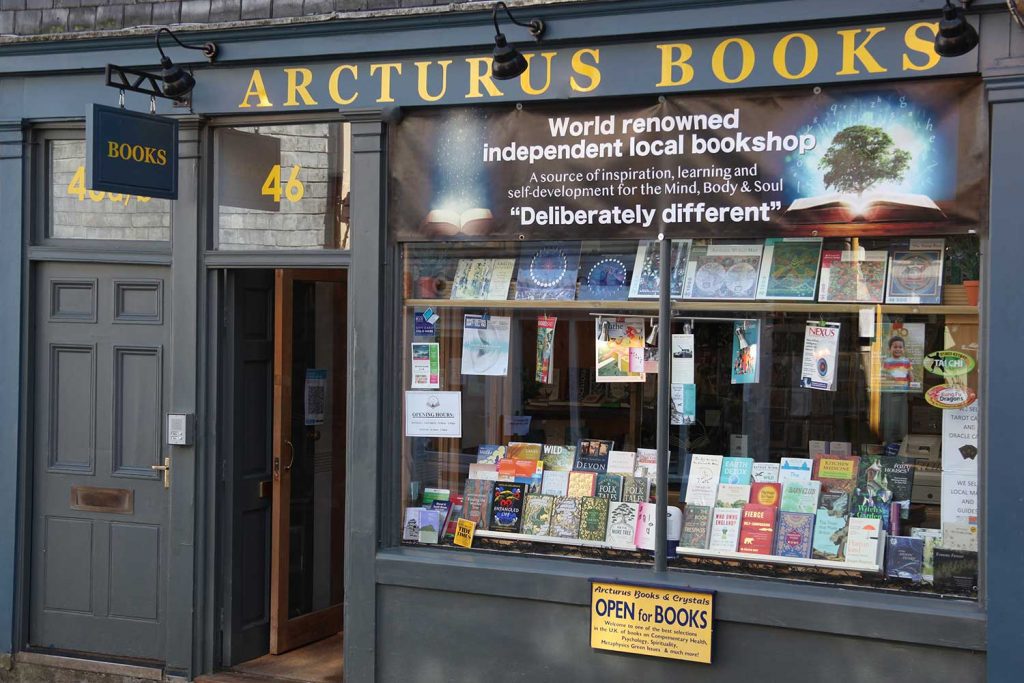 Arcturus Books
Arcturus Books has been a consistent and inspiring presence in Totnes for over 30 years. Nicknamed 'Self-Help Central', Arcturus Books aims to be 'deliberately different', specialising in books that support the soul. Owner Meg Sims explains: "Although we do stock the bestsellers, we aim to cater for the reader who is looking for something that little bit different. At Arcturus, you will find an ever-changing collection of books on all genres. From psychology to self-development, spirituality to health and nutrition, the environment to history and many more in between. We also hold an extensive range of books on Wicca, Pagan and Magic, as well as a stock of sage and incense. Beyond books, we also offer a unique selection of tarot and oracle cards. These vary from beginner's sets to those seeking more variety and inspiration for your readings."
Run by Meg and Will, you'll find Arcturus at the junction between Fore Street and Station Road.
---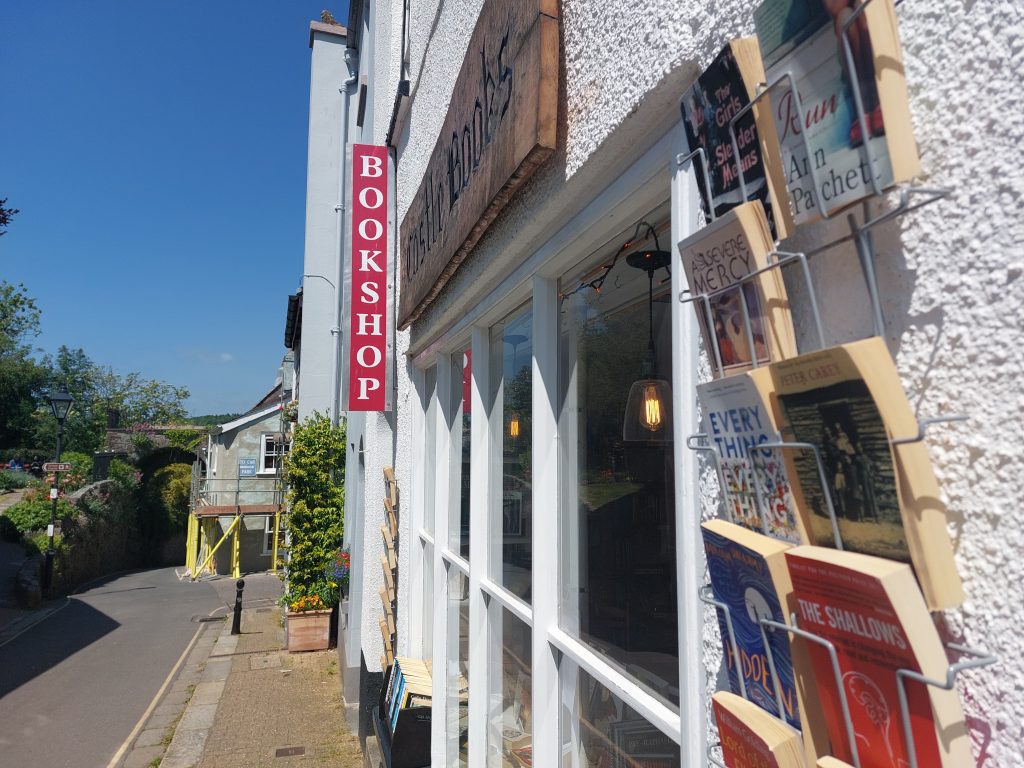 Castle Bookshop
Take a step away from the High Street to find the delightful Castle Books. Located on Castle Street in the shadow of Totnes' fabulous Norman motte and bailey castle, this gem of a second-hand bookshop is the place to head if you love old books.  Inside, you will find a wonderful selection of everything from children's books and classics to rare and out-of-print books. Volunteer Gill added: "Castle Books is a community bookshop. Run by volunteers with a love of all things literary, the shop sells (and buys) pre-loved books. The window is always a delight and highly topical, and the shop itself is full of surprises. Don't miss it!"
---
Oxfam Books
Finally, in your hunt for the best bookshops in Totnes Devon, don't miss Oxfam Books and Music. You'll find this dedicated store located on The Narrows, towards the top end of the town. The books on offer range from current-day Top 10 bestsellers to the rare and antiquarian. You never quite know what you'll find! What you can be sure of is that you'll get a great deal, make a sustainable choice, and help support charity in one go with every purchase.
Melinda from Oxfam Bookshop added: "The Oxfam Book Shop is a treasure trove for books on almost any topic. Opened in 2005, the shop is supplied with donations from the local community, and supported by a team of book loving volunteers. It's a great place to pick up a good novel, or search for something unusual or antiquarian. Most popular with customers are the Literature, Arts and Mind, Body Spirit sections, but we stock everything from plays to politics, cooking to crafts and much much more."
---
Find out more
To find out more about getting to Totnes and other nearby places to visit and where to eat, go to www.visittotnes.co.uk